Chris Singleton
Chris Singleton is a former professional athlete drafted by the Chicago Cubs in 2017. Following the loss of his mother in a racially motivated mass shooting, Chris has now become an inspirational speaker and best-selling author who has shared his message of unity and racial reconciliation with NFL and NBA teams as well as multiple Fortune 500 companies across the country. He shares with over 100 organizations and over 30,000 students annually and resides with his spouse Mariana and his sons CJ and Caden in Charleston, SC.  
Learn more about Chris Singleton.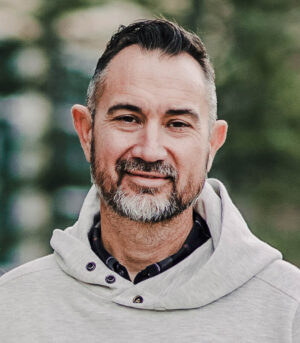 Rob Clark
Rob Clark is known as the dad of the tallest family on the internet, but years of experience came before their social media esteem. Rob began his career in education, earning a degree from Greenville University and spending several years as a teacher. After teaching, he made the transition to the business world, where he spent a decade building a successful career in the insurance industry. During that time, he became skilled in marketing and started creating online content.
Eventually, he answered a call to ministry and accepted a role as executive pastor at a church plant just outside of Vancouver, British Columbia. In this position, Rob played a key role in helping the church become one of the biggest and fastest growing in the country. After several years, the Clark family moved again to plant another church in Saskatoon, Saskatchewan, where Rob also consulted for other churches on growth strategy.
In the summer of 2020, the Clark family returned to the USA, where Rob served as a director of admissions at a university. Soon after, they made the shift to creating their own social media brand. Today, the That Tall Family brand has gained a following of over 2 million fans across TikTok, YouTube, and Instagram, with a total of over 2 billion views. Rob's goal is to use social media as a platform for spreading light and bringing awareness to organizations that match our values, while also showing others the most effective ways to use these tools.
Rob currently lives in Greenville, IL, with his wife Rachelle and their four children.