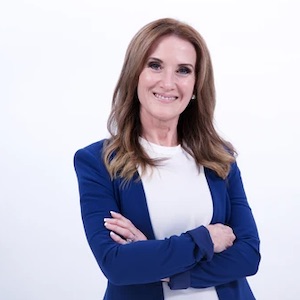 Dr. Caroline Leaf
Dr. Caroline Leaf is a communication pathologist and cognitive neuroscientist with a Masters and PhD in Communication Pathology and a BSc Logopaedics, specializing in cognitive and metacognitive neuropsychology. Since the early 1980s she has researched the mind-brain connection, the nature of mental health, and the formation of memory. She was one of the first in her field to study how the brain can change (neuroplasticity) with directed mind input.
During her years in clinical practice and her work with thousands of underprivileged teachers and students in her home country of South Africa and in the USA, she developed her theory (called the Geodesic Information Processing theory) of how we think, build memory, and learn, into tools and processes that have transformed the lives of hundreds of thousands of individuals with Traumatic Brain Injury (TBI), Chronic Traumatic Encephalopathy (CTE), learning disabilities (ADD, ADHD), autism, dementias and mental ill-health issues like anxiety and depression. She has helped hundreds of thousands of students and adults learn how to use their mind to detox and grow their brain to succeed in every area of their lives, including school, university, and the workplace.
Dr. Leaf is also the bestselling author of Switch on Your Brain, Think Learn Succeed, Think and Eat Yourself Smart, and many more. She teaches at academic, medical and neuroscience conferences, churches, and to various audiences around the world.
Dr. Leaf is also involved in the global ECHO movement, which trains physicians worldwide on the mind-brain-body connection, mental health and how to avoid physician burnout. She runs the "Integrated Mind Network", which is a panel of top neurosurgeons, neurologists, MD's, OBGYN's, endocrinologists, MD's, and neuroscientists with whom she consults with, and does research and clinical trials. She is also part of a mental health initiative in Washington, DC.
Dr. Leaf is currently conducting clinical trials using the 5-step program she developed while in private practice to further demonstrate the effectiveness of mind-directed techniques to help relieve mental ill-health problems such as anxiety, depression and intrusive thoughts. The primary aim of these trials is to make mental health care more affordable, applicable, and accessible worldwide, and to reduce the stigma around mental health.
Dr. Tom Mullins
Tom Mullins is the founding pastor of Christ Fellowship Church.  Christ Fellowship is a multi-site church of 30,000 people meeting on 13 campuses around South Florida and 100,000 online around the world each week.
Before founding Christ Fellowship, he was a successful football coach at both the high school and collegiate levels. Tom and his wife Donna are the founders of Place of Hope, a residential community of homes for neglected and abused children, in Palm Beach County, Florida, named by Charity Navigator as #1 in the nation for Youth Development, Shelter and Crisis Services for three consecutive years.
Tom is the former president of EQUIP, John Maxwell's organization that supports   national and international leaders in creating a transformation movement within their own nation. He serves on their board and continues to travel and speak on their behalf, diligently working to raise up Christian leaders around the world. Tom also serves on the Advisory Board of Global Teen Challenge, a non-profit organization with a mission to help people in every nation find freedom from life-controlling addictions.
Tom received his undergraduate and master's degrees from Georgetown College, his Doctorate of Ministry from Liberty University, and his PhD in Organizational Leadership from Southeastern University.   He has written four books including, The Leadership Game, The Confidence Factor, theEveryday devotional through the New Testament, and Passing the Leadership Baton.  He is passionate about using his influence to be a life coach and an encouragement to others.