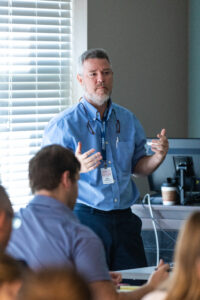 A limited number of vendor sessions will be accepted for the 2023 NACCAP Annual Conference. Sessions will be approximately 45-minutes, including allotted time for questions and follow-up information.
The NACCAP team will focus on selecting presentations that address the vocational and professional development of our members. Proposals may encompass topics pertaining to any or all facets of our membership, including adult learners, graduate & seminary enrollment issues, traditional undergraduate enrollment personnel, as well as matters impacting secondary school counselors.
Based on feedback from previous conference sessions, we strongly encourage you to focus your session proposal on content that addresses constituent needs, as opposed to your organization's products or services. Please feel free to mention your company, but spend the majority of your time helping participants learn something that will positively impact their work regardless of an ongoing relationship with your organization.
If your session is accepted, you will be invoiced $500 in addition to your exhibitor fee. Details for exhibitors can be found here: https://naccapconference.org/exhibitors-sponsors/exhibitor-details/. Please consider a conference sponsorship package that includes the opportunity to present a session. Sponsorship opportunities can be found at naccapconference.org/sponsorship/.
Proposal deadline is February 15.  After the presentations are selected presenters will be contacted with further details.
Potential Presentation Topics:
This list of potential presentation topics is not exhaustive; proposals will be accepted on other relevant issues. Topics for possible presentations may include but are not limited to issues that address:
| | |
| --- | --- |
| Diversity | Women/men in leadership |
| Marketing | Technology (current or future) |
| Best practices | Professionalism |
| Office teamwork | Career opportunities in enrollment |
| Communication: social media, print, electronic, e-counseling, telecounseling | Advancement in the field of admissions/ enrollment management |
| Middle management issues | Issues impacting experienced admissions counselors |
| Admissions related software | Cross-cultural & third culture student recruitment |
| Database management | Curriculum development |
| Campus visits and events | Issues impacting college advisors |
| Communication with parents and other stakeholders | |
Presentation Proposal Specifications:
Title of the presentation (10 words/75 characters maximum).
Audience for which the presentation is most appropriate
Concise description of presentation (100 words/750 characters maximum).
After the presentations are selected presenters will be contacted with further details.