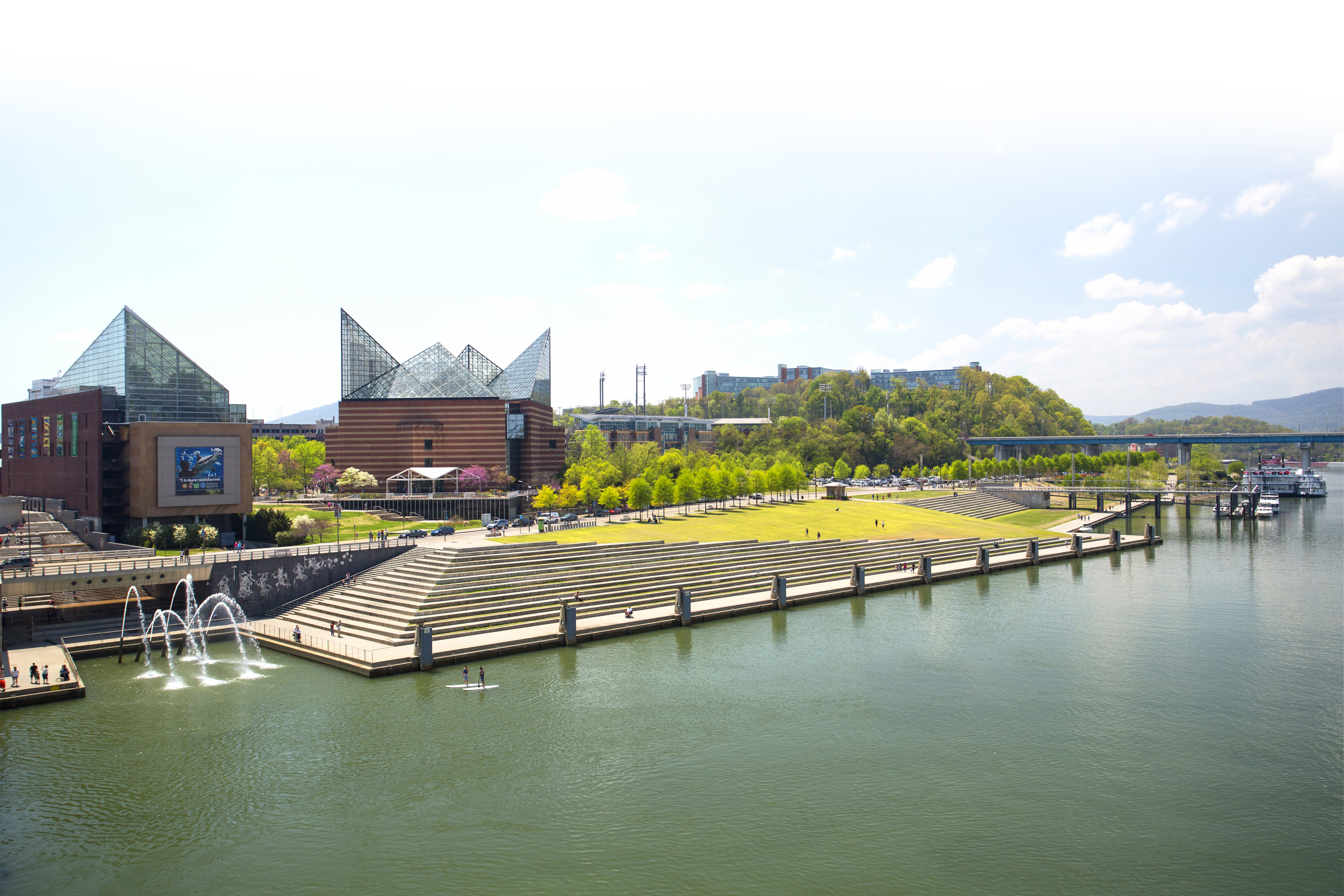 Ruby Falls & Incline Railway
Hosting Millions of visitors since the first guided tour in 1930, Ruby Falls has long been a favorite destination for generations. Ruby Falls is home to the tallest and deepest underground waterfall open to the public in the United States. Journey 1,120 feet underground and discover incredible beauty and wonder. After you journey through the cave, take a ride on "America's Most Amazing Mile" up Lookout Mountain. It is the worlds steepest passenger railway with incredible views of Tennessee and history from the Civil War. Learn more at Ruby Falls and Incline Railway.
TN Aquarium & Coolidge Park
Start your afternoon by enjoying one of the Top 10 aquariums in the world in the heart of downtown Chattanooga. Afterwards, you will have time to experience the Walnut Street Walking Bridge and enjoy the shops and sites around Coolidge Park. Learn more at TN Aquarium.